Remember when... personalised print or canvas prints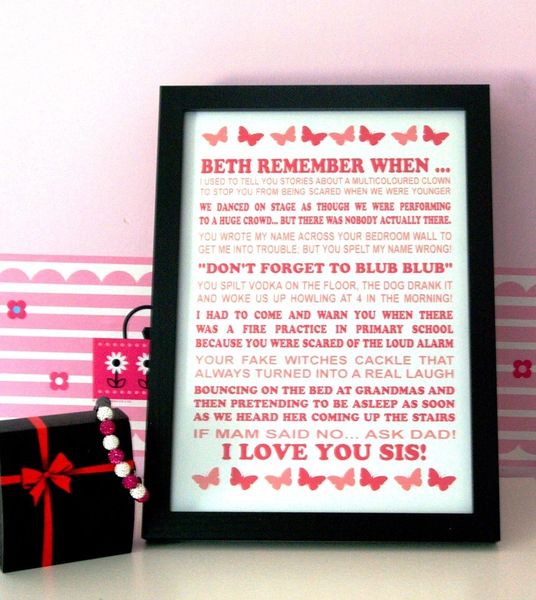 Remember when... personalised print or canvas prints
Personalised with "name" remember when... at the top.
Personalised with around 12 events, dates or memories important to the the friendship/relationship.
Available in many colours please add a note with your order about the choice that you would like.
Available as 10" x 8" mounted print or as a canvas print in multiple sizes.
Free delivery on this item
Reviews
Featured Products